Technician Tracking
ProBusinessTools® Cloud based Business Management Solution is the solution for field management - tracking your technician's schedules, jobs, mileage and more.
---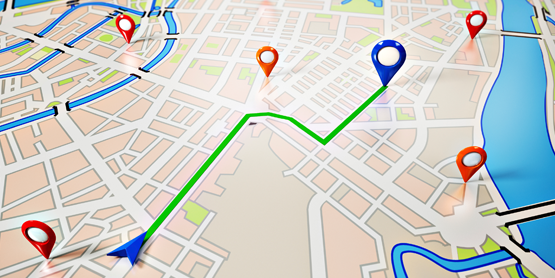 It is all about the technician. You count on them to be your representative. So you need a tool to assist them in doing their job the way you would if you were there.

With our program, you can search for and edit technicians by group, department, location, zip code, ranking or calendar events. You'll easily see your coverage area, know how many techs you have in a given region and know how many appointments they can handle.
Our field management solution allows you to give scheduling abilities to customers, clients and sales people. This can be done quickly, efficiently and simply with our tools that set up each tech's work day, coverage areas, and time factors for each job, skill levels, and distance to appointments, and much more. It takes the guess work out of scheduling, and optimizes your day and the day of your crew.
Technician Tracking - In Depth
Your tech will be able to print and view all the important paperwork to aid in the successful completion of the job for your customers. Each technician gets an itinerary with all the job information they need including the date & time of the appointments, customer's contact information, job type and other pertinent notes. They will also have a work order/invoice for the customer to sign.
Since our software is Internet Based (or "in the Cloud"), your technicians can have mobile access to it anywhere they have internet access. This allows them to print paperwork, review the calendar, print their routes and maps, update their work order status, close out jobs, etc.
---
A Few Screenshots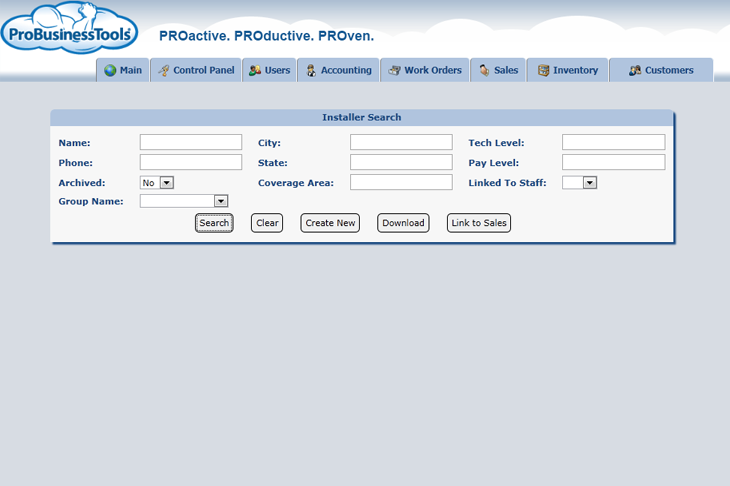 Technician Coverage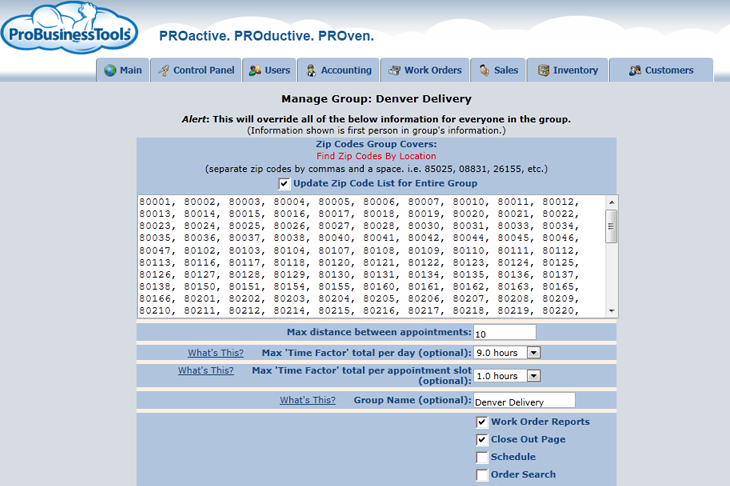 Technician Information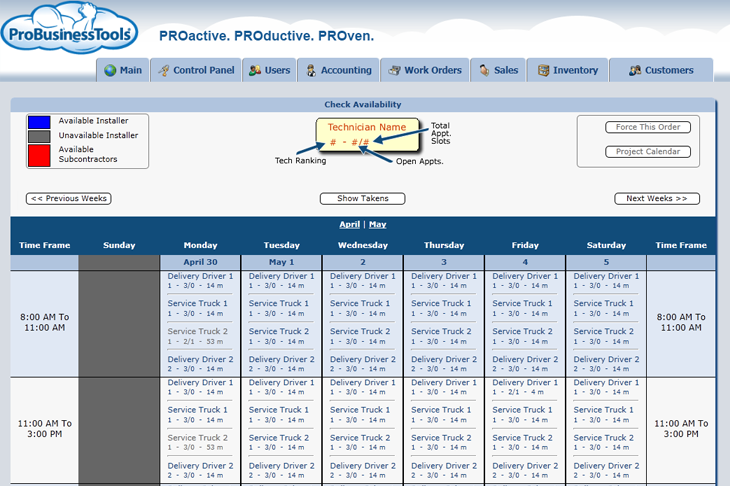 Technician Notes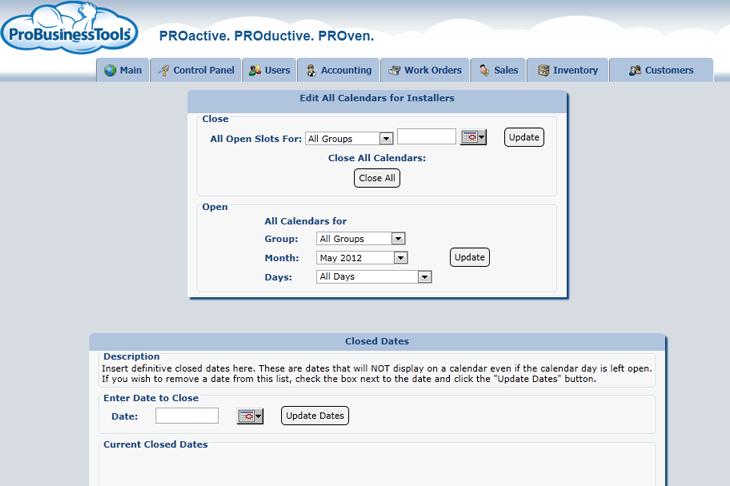 Open/Close Tech Calendars
---