Reports & Dashboards
ProBusinessTools® Cloud based Business Management Software is the solution for tracking sales, updating sales data and reporting.
---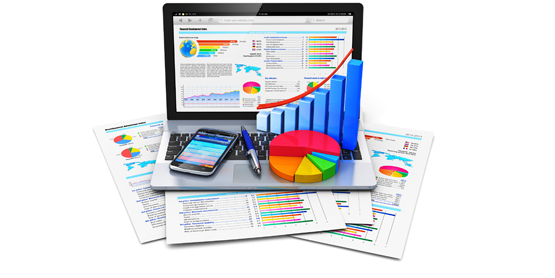 With more than 100 easy-to-use reports and dashboards to help you review all aspects of your business, ProBusinessTools® will build much needed custom reports. You can choose what data you need in your report, so that it fits the group you are submitting it to.
No business management software would be complete without reporting. However, ProBusinessTools® has taken it a step further. We allow emailing, downloading and custom queries of reports. Reports can be automated on a schedule that allows them to run and be emailed to as many people as necessary. You have full unrestricted control over your business.
In Depth Customer Sales and Tracking Software
Finding it difficult to stay on top of what has occurred during the day? ProBusinessTools® makes catching up simple with our Daily Dashboard Report. Identify what jobs or appointments are in jeopardy of a late show by the technician or subcontractor and quickly move appointments to correct the problem through our dispatch board.
The daily dispatch page will enable you to review every tech's route and allow your regional or district office to review the routes in just their area. You can examine mileage between appointments, mileage for each tech or the total mileage impact for the company fleet.
---
A Few Screenshots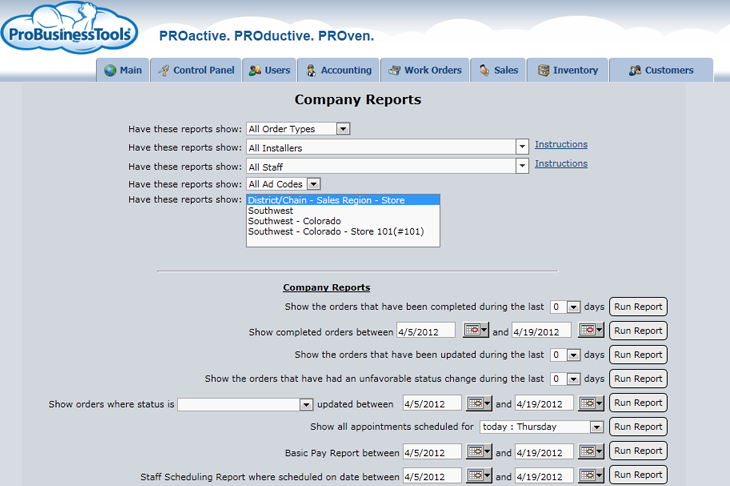 Company Reports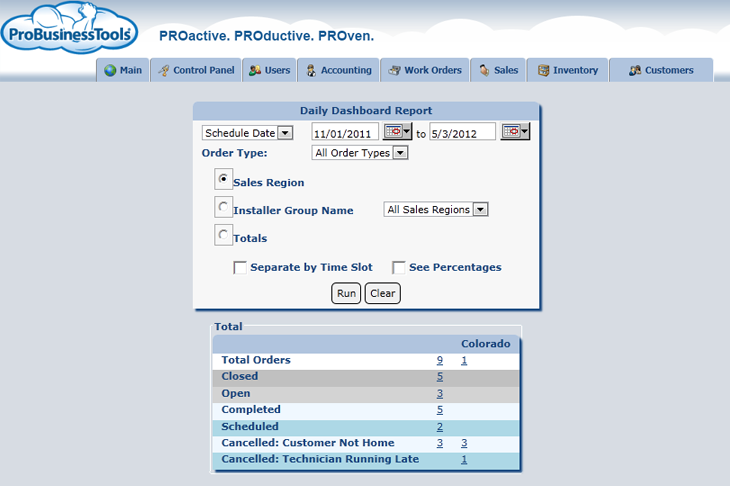 Daily Dashboard 2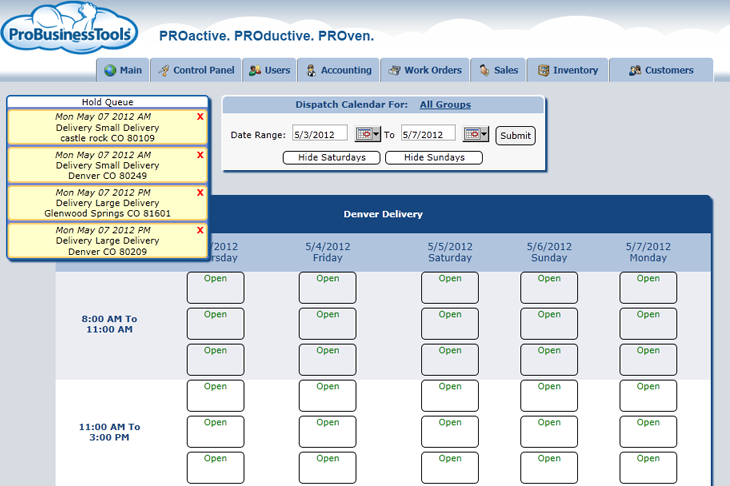 Daily Dispatch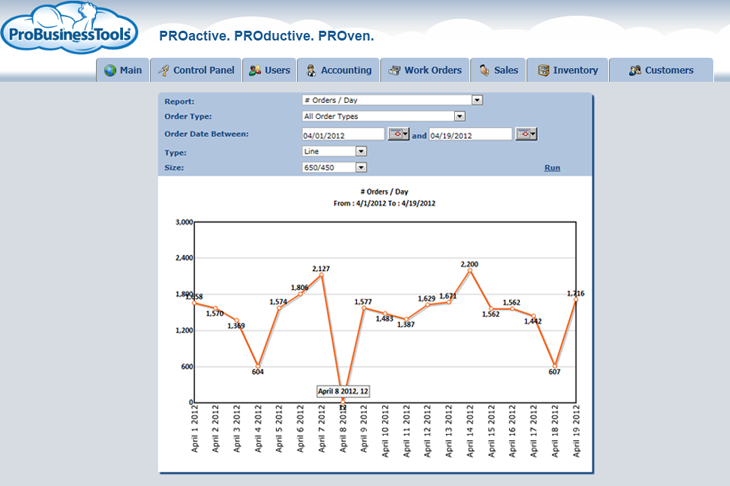 Orders per Day
---