Inventory Management
ProBusinessTools® Cloud based Business Management Software is the solution for tracking your consumables and serialized equipment.
---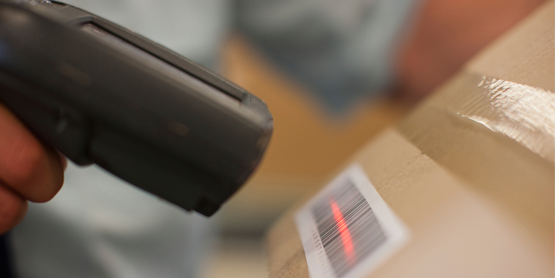 ProBusinessTools® management system allows you to be in control of your inventory from the comfort of your own office. You will be able to see every piece of inventory that you have. You can search for a piece of equipment using many different options. You can add new inventory with ease. Edit and update prices for your entire inventory; no matter when it was added to your system.
Pull one report with our inventory management software. This report will show you all the products that you have on order and what you need to order. You can quickly create purchase orders for your vendors using either current levels or forecasted inventory levels that are based upon non-completed scheduled work orders that will be coming down the pipeline.
Tracking Inventory and Equipment
Track expensive serialized equipment; simply scan the barcode, upload a spreadsheet or manually enter the items. ProBusinessTools® also gives you the ability to consign pieces or groups of equipment to your technicians or subcontractors. Track your equipment from the point you order it through the sales and installation process, and even through the customer warranty period, allowing for possible trade-ins, and reselling and recycling opportunities. ProBusinessTools® tracks the entire life of your equipment.
Have warranties or preventative agreements on your equipment. Attach this information to the appropriate piece of equipment and it will be added to the history of that piece of equipment.
---
A Few Screenshots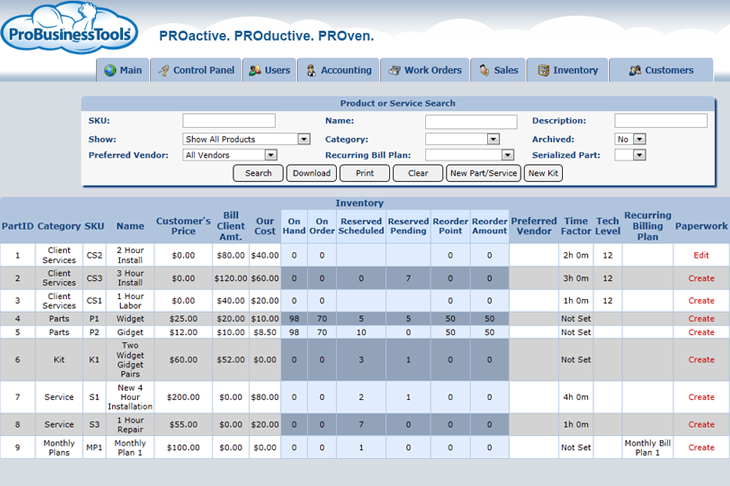 Equipment Tracker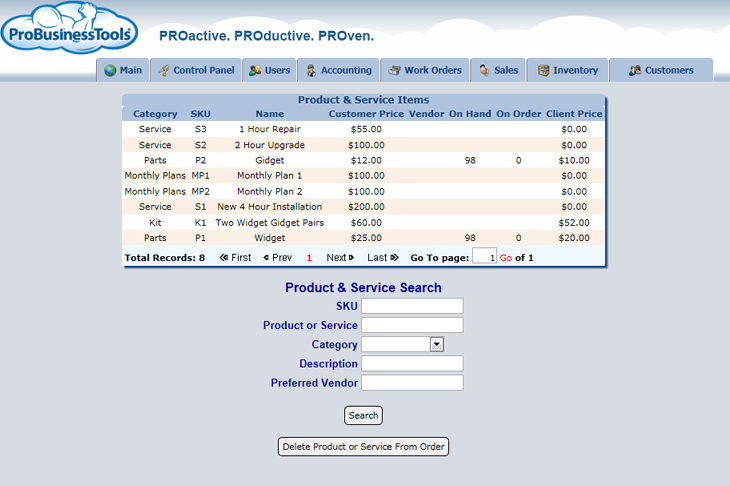 Inventory Edit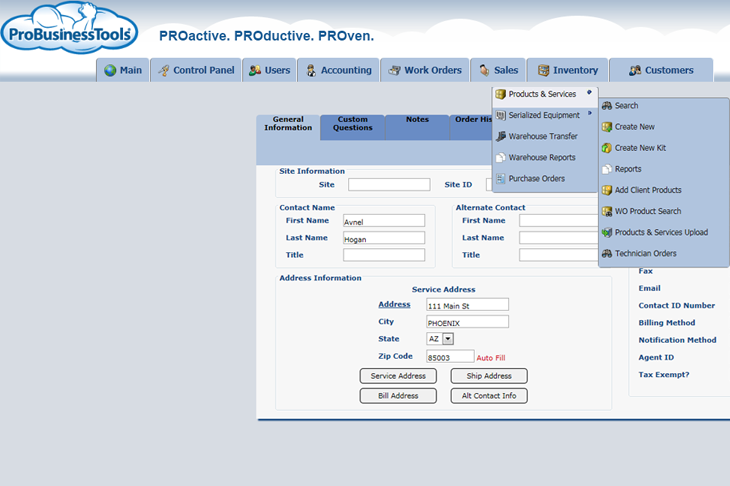 Inventory Sub-Menu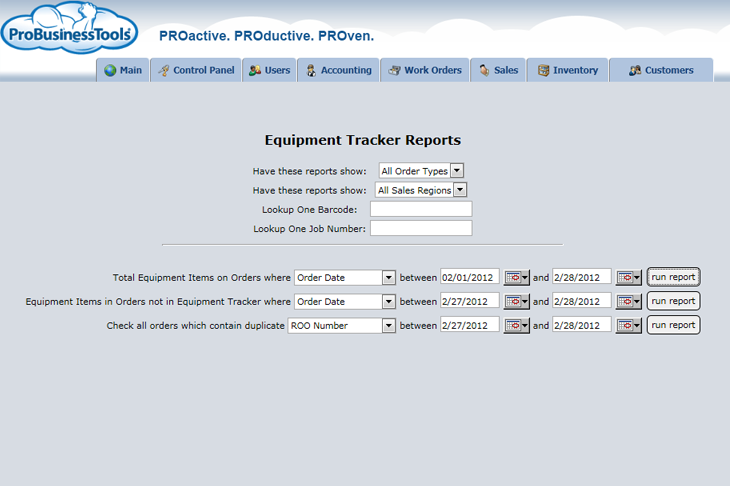 Inventory-Received
---